Value Pack - Monkey, squeaker penguin and pineapple ball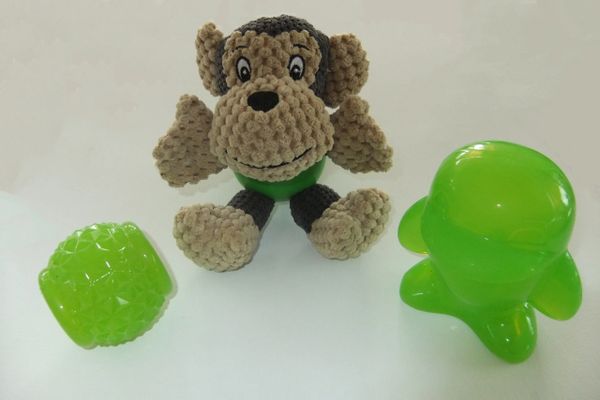 Value Pack - Monkey, squeaker penguin and pineapple ball
This value pack is perfect for a puppy at the teething stage or small dog with a low chewing temperament.
There are three toys in this great value pack:
1. A plush monkey with rubber ball body. It's squeaky and super cute. ($15.95 by itself).
2. A squeaker penguin. A high quality squeaker. ($14.95 by itself).
3. A small crystal rubber ball. ($12.95 by itself).