Two Bacon Flavoured Nylon Spare Ribs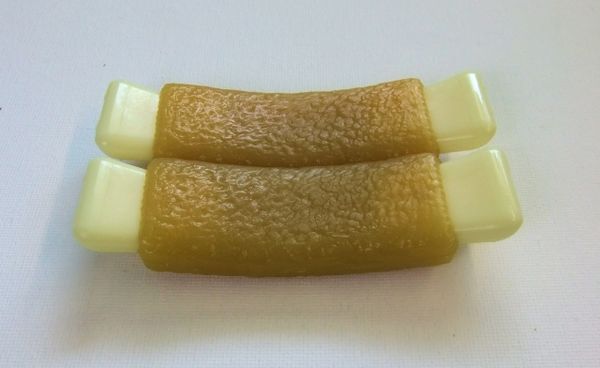 Two Bacon Flavoured Nylon Spare Ribs
These spare ribs are made out of durable nylon and polyurethane rubber which slowly release the bacon flavour. This toy is great for a small to medium sized dog with a softer and moderate chewing temperament. The softer polyurethane rubber is also perfect for teething.
This product is 10cm long and also comes in a 3 rib variety (search nylon products for other size).
Get your dog chewing on Hiho Australia's spare ribs.