Treat Dispensing Rubber Green Branch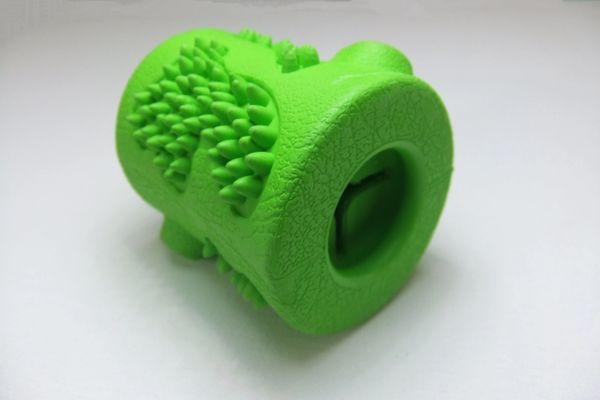 Treat Dispensing Rubber Green Branch
This treat dispensing rubber log is made tough and is designed with aggressive chewers in mind. This rubber branch can be jammed pack with treats. Your dog with be entertained for hours during to getting out the treats.
The toy is great for all dogs (less than 35 kgs) with an moderate or aggressive chewing temperament.
There are two sizes of this treat dispensing branch toy:
Small - 7 x 5 cms (109 grams) - Suited for small dogs up to 10 kgs.
Large - 9 x 7 cms (263 grams) - Suited for medium to large dogs up to 35 kgs.