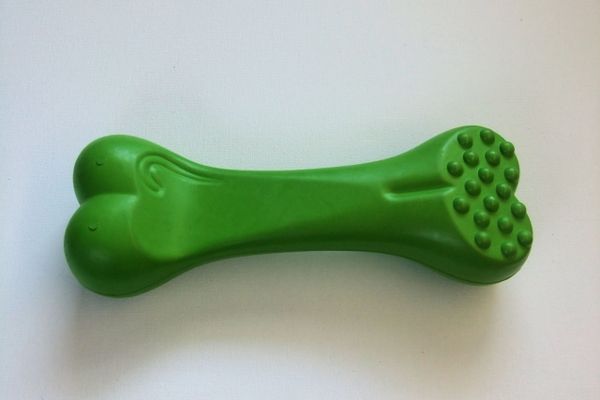 The Original Rubber Bone
The original rubber bone with a twist, this Hiho Australia rubber bone slowly releases a vanilla flavour. Made out of solid non-toxic rubber, play fetch and give your dog something to chew. The small grooves help provide some texture and massage your dogs gums.
This toy is 19cm long and is great for medium to large dogs (up to 20kg) with a moderate chewing temperament. The original rubber bone also comes in a 10cm, 12.5cm and 15cm variety.