Flavoured Chicken Wing Chew Toy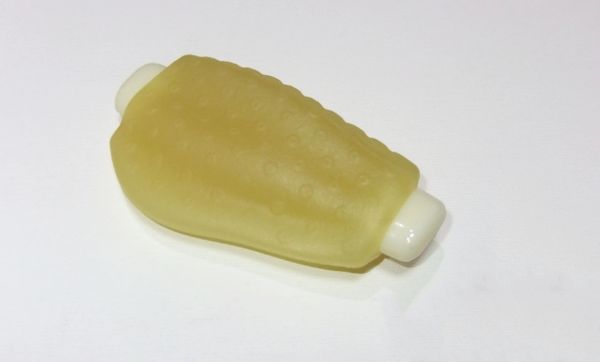 Flavoured Chicken Wing Chew Toy
This wing is made out of durable nylon and polyurethane rubber which slowly release a chicken flavour. This toy is great for puppies and small sized dog with a softer chewing temperament. The softer polyurethane rubber is perfect for teething.
Note. This toy is not suitable for aggressive chewers.
There are two sizes of this wing:
Small - 10 x 6 cms (66 grams) - Suited for puppies and some small dogs up to 10 kgs.
Medium - 11 x 7 cms (102 grams) - Suited for small and medium up to 20 kgs.