Coloured Teething Chew Toy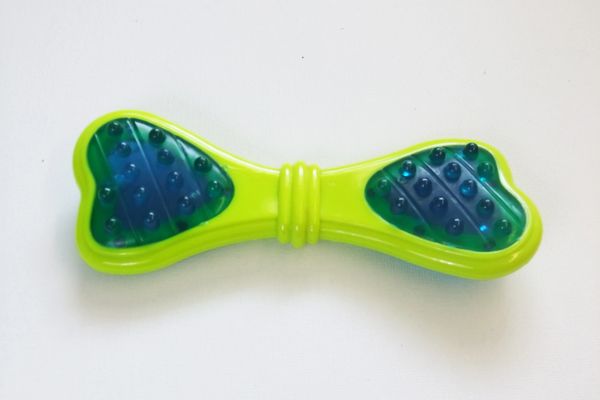 Coloured Teething Chew Toy
This teething bone is made tough and is designed with aggressive chewers in mind. The coloured bone is made of strong nylon and polyurethane rubber which is infused with a bacon flavour. The polyurethane rubber is softer than nylon products, but sturdy to help develop healthy chewing habits.
There are three sizes of this coloured bone:
Small - 10 cms - Suited for puppies and dogs under 7 kgs.
Medium - 12 cms - Suited for small dogs up to 12 kgs.
Large - 15 cms - Suited for medium dogs up to 20 kgs.