Bacon Flavoured Textured Nylon Chew Bone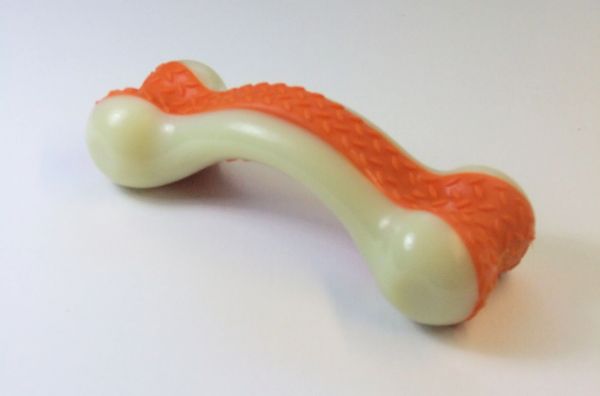 Bacon Flavoured Textured Nylon Chew Bone
This chew bone is made tough and is designed with aggressive chewers in mind. The textured bone is made of strong nylon and infused with a bacon flavour.

The large size is great for larger dogs (over 20 kgs) with an moderate or aggressive chewing temperament.
There are three sizes of this textured bone:
Small - 10 cms - Suited for puppies and dogs under 10 kgs.
Medium - 12 cms - Suited for medium dogs up to 20 kgs.
Large - 15 cms - Suited for large dogs greater than 20 kgs.